Elimination disorders are one of the reasons why many cats have end of the line in shelters. If you are planning to bring home a kitten or a cat, make sure that you have all the things you need to create a comfortable place for your new pet. Aside from providing him good food, vet care, a safe environment, love, and affection, it is also vital to give some thought on how to litter train your kitten. While it is true that most of the cats instinctively use the litter box from the time when they are still kittens, basic knowledge about how to litter train your kitten can do the trick.
Five ways to keep in mind on how to litter train your kitten
# 1. Specify a spot for the litter box.
The first step on how to litter train your kitten is to create a specific spot in your house intently for the litter box. Place there the toys, beddings, and dishes. Afterward, place your kitten. This way will force him to use the litter box. There may still be setbacks along the way, but hang on. This activity will require patience on your part.
# 2. Find a good quality litter.
When you litter train your kitten, keep in mind that litter matters. Your kitten must feel comfortable when using the litter box. The quality of the litter has the same consistency of beach sand. It is also recommended that it is unscented. There are times that young kittens eat bits of the cat litter resulting in dangerous blockages. This happened to my young Orange when he was sick. If this happens, you can resort to using corn-based cat litter which I am yet to try so that it won't harm them when they try to eat the bits. Another alternative which is low cost when you litter train your kitten is the use of chicken feeds. The feeds are available commercially.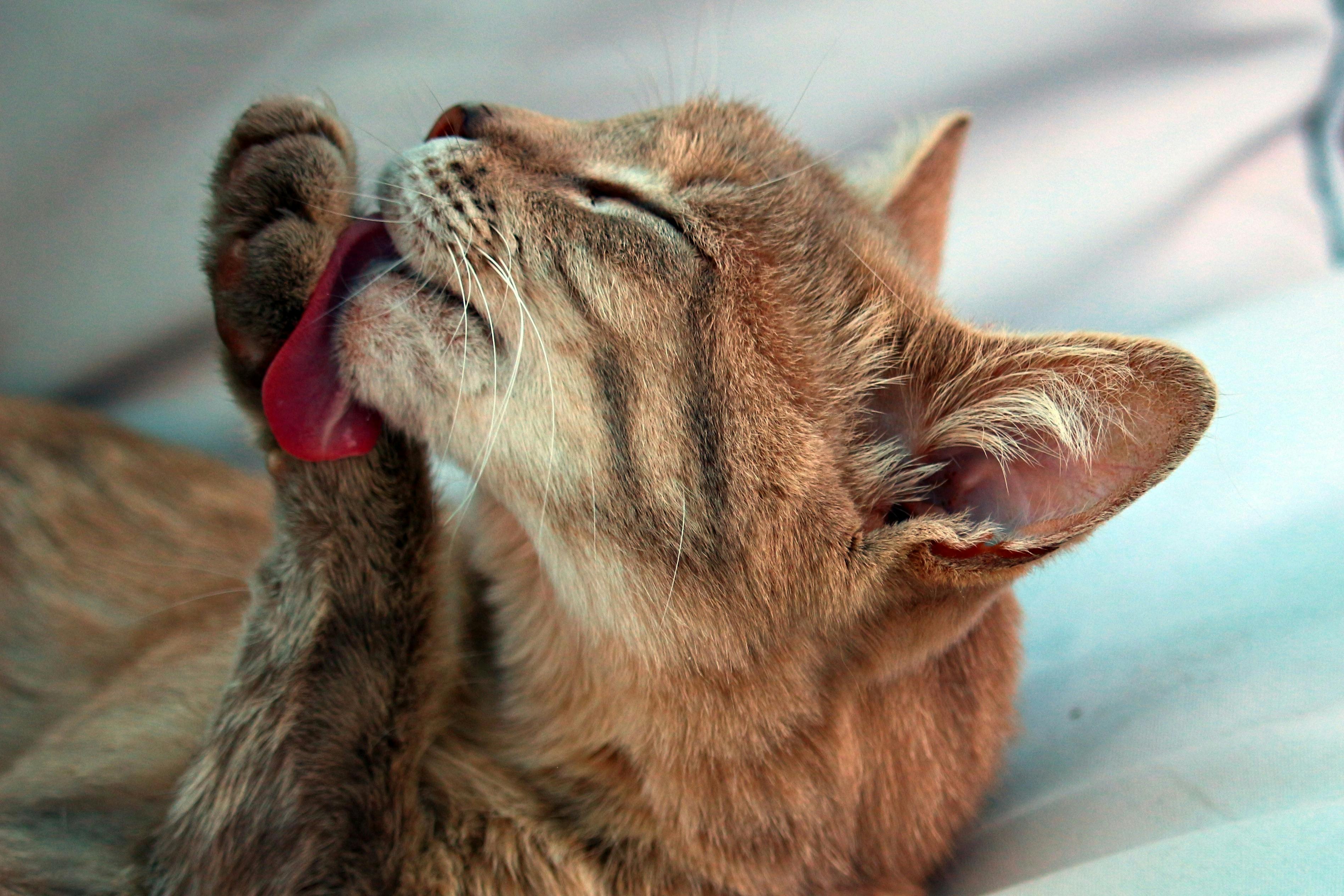 # 3. Have an extra litter box.
When you litter train your kitten, know that less is more. This is true except when it comes to litter boxes. Once the kitten leaves the box, make sure that you have more than one litter box. They don't want to their business in a messy box.
# 4. Be a responsible mommy.
If you act like the mom of the kitten, that means you place the kitten in the litter box right after waking up or eating. Take his paws gently in your hand and show him how to hide the evidence of his business correctly. Be a responsible momma!
# 5. Always keep the litter box clean.
Cats are extremely clean, and they will avoid a litter box that is dirty. If you find some evidence in the litter box, scoop them right away. This is based on my experience. If you forget to do this, expect a very messy house. Wash the litter box and completely change it once a week.
In summary, littlemisadvencha shows you tips on how to litter train your kitten. Most cats have strong instincts to use a litter box and cats no longer need to be housebroken in the same way of training dogs. If you also have a puppy at home, you can find tips on how to potty train your puppy here: Puppy Training Tips (Quick and Easy How To Guide). Nevertheless, knowing the basics of litter box training in mind can help us cat owners keep our cats disciplined and content to prevent health problems from arising.
Did you like this article? Let littlemisadvencha know in the comment section.
Cha of Little Misadvencha is a Filipino Civil Engineer, researcher and a fur mom. She came from General Santos City and finds that everything in life teaches her a lesson. She is inspired to write about and out of her experiences, but later found out that it was her experiences that actually inspire her.