Hello, millennial! Being in your 20's means a time of big changes in your life: starting a job, a family, or sometimes, buying your first house or car. This may be the decade where you encounter most changes in your life. During this time, you have already started thinking about your major life goals: personal and financial. Although you can delay some of your personal decisions such as career change or starting a family, some of the major financial decisions SHOULD not wait any longer. Here are seven financial goals to achieve before hitting 30.
Before hitting 30, you must…
#1 Build your emergency fund.
Whatever your current income is, you should establish an emergency fund before hitting 30. Think about how would you pay next month's expenses if you lose your job, or would you have enough money to repair your car if it breaks down? Your emergency fund is your financial buffer. Having an emergency fund means you don't need to hit the panic button when you are faced with an unexpected expense.
Start by aiming to save an amount enough to cover up to 3 months of your expenses. Grow your emergency fund gradually to cover at least 6 months of expenses. If you feel like building an emergency fund is overwhelming and money is tight right now, start small.
#2 Pay off your credit card debt.
Unless you want to spend your 30s living forever from paycheck to paycheck, it is time to live now below your means. Before hitting 30, plan to pay off any existing credit card balance. Switch to cash-based purchases to eliminate temptation of charging more to your credit card.
If you have multiple credit card balances, the best strategy is to pay off debt with the highest interest rate first. For example, clearing credit card debt with a 10% interest rate would yield better return on your money than paying off another debt with 5% interest rate. Credit card debt is very expensive to keep paying for and most likely, it can stop you from achieving your goals.
#3 Get the right life insurance.
Getting a life insurance policy usually falls off on the bottom of anyone's financial checklist. However, make your 30th birthday your deadline for being serious about getting one and protecting valuable things in your life. Life insurance doesn't necessarily mean protecting you since it only activates should you die – and no one really needs cash if they are already no more.
BUT, anyone who depends on your income can face financial hardship if you were to die. The purpose of life insurance is to protect these individuals which most likely are your children or someone you can share living expenses with, like your spouse. Be careful when choosing the right life insurance policy. Ask the right financial advisor.
For more info about how to spot a good financial advisor, read this: 7 Reasons Why You Need a Financial Advisor
#4 Create a budget plan.
There are some people who started organizing their finances but often ended up giving up on it because they are experiencing difficulty in sticking to their initial budget. If that situation sound familiar to you, you should definitely take advantage of the internet and use a budgeting app. A lot of good apps are available online and can help you manage your finances easily and can help you automate it. Having a plan is the most effective way to make sure that you are not spending more than what you earn.
#5 Start investing.
One of the biggest advantages you have right now is time, so it really pays to start investing early. Consider this example of two investors. At 30, Juan started investing P1,000 a month and continued until age 40. Even though he stopped, he did not withdraw his investments and just let it grown until he retired at 60. On the other hand, Pedro started investing at 40, contributing P1,000 a month until 60.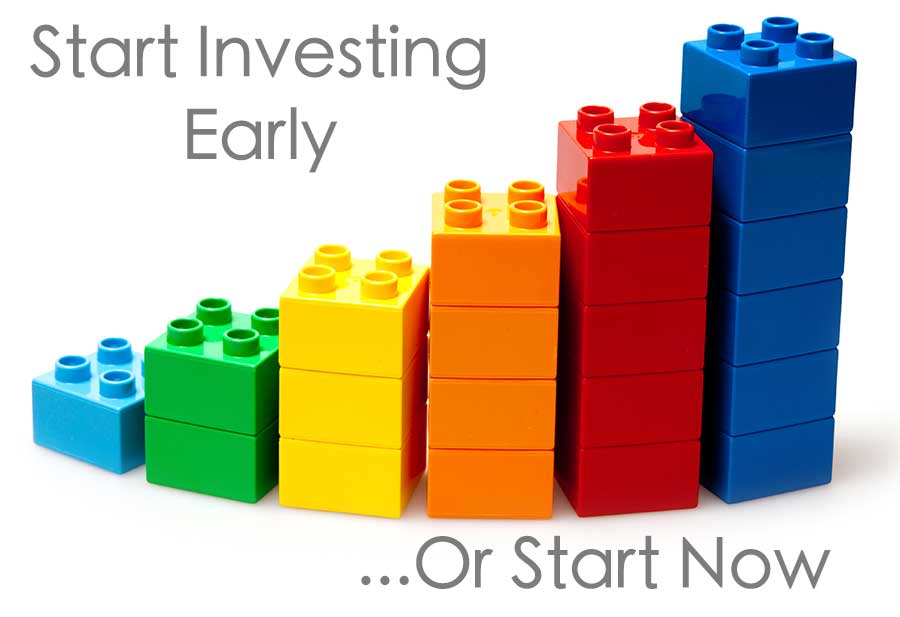 Assuming we have an average rate of return 5% compounded annually, Juan accumulated P154,992 at the end of 10 years. However, since he did not withdraw his money, it grew to P411, 240 by age of 60. Pedro ended up with P407, 460 with the same investment terms. Working in favor of Juan, this is the magic made by compound interest.
If you are a new investor, you can invest passively through mutual funds and UITF. This is for those who have limited understanding of investment landscape, and are still learning.
#6 Diversify your investments.
Before hitting 30, make sure to diversify your investments. This is another important part of building a portfolio. For example, if you are investing in stock market, you can diversify your holding by including stocks from different companies. By holding a diverse selection of investments, you are spreading around your risk and reduce volatility.
#7 Invest in yourself.
While it is very crucial to invest in your future, you should also make a point to invest in yourself. After all, you are still your most valuable asset. Before hitting 30, you can invest in yourself through getting continuous financial literacy, figuring out your personal brand, professional development, learning a new language or skill, or getting a great career bag.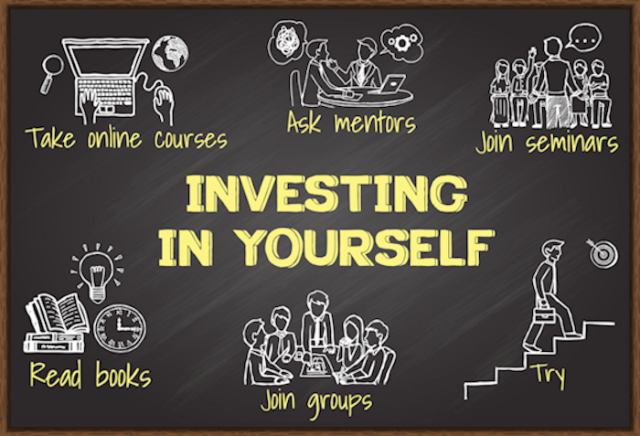 Fore more information about getting a financial advisor:
Follow The Bright Millennial on the following sites:
Did you like this article? Let littlemisadvencha know in the comment section.
Cha of Little Misadvencha is a Filipino Civil Engineer, researcher and a fur mom. She came from General Santos City and finds that everything in life teaches her a lesson. She is inspired to write about and out of her experiences, but later found out that it was her experiences that actually inspire her.